A Fortnite endgame is simultaneously the most exhilarating yet nerve-wracking part of the entire match.
But in the long run, they are well worth it. One pop-off endgame can skyrocket you up the leaderboards and set you up for some serious pay jumps. After all, the placement thresholds are mostly achieved during the endgame and half the lobby's eliminations will also happen during this period
Check out our expert Fortnite coaches or the Fortnite Champions Course to go deeper!
A perfect example of this comes from the Swedish standout and Team SoloMid player Crue. During the Solo World Cup Finals, Crue was five games in with a lacklustre 10 points – good enough for 67th place. He was on target to make the minimum cash of $50,000… that is until he came to the sixth and final game
Crue absolutely popped off with a seven-kill win in the final game of the evening. With most of his kills occurring during the endgame, he picked up 90% of his points during the last three minutes of play. The last match sent Crue flying into sixth… and the kid copped a $600,000 bag.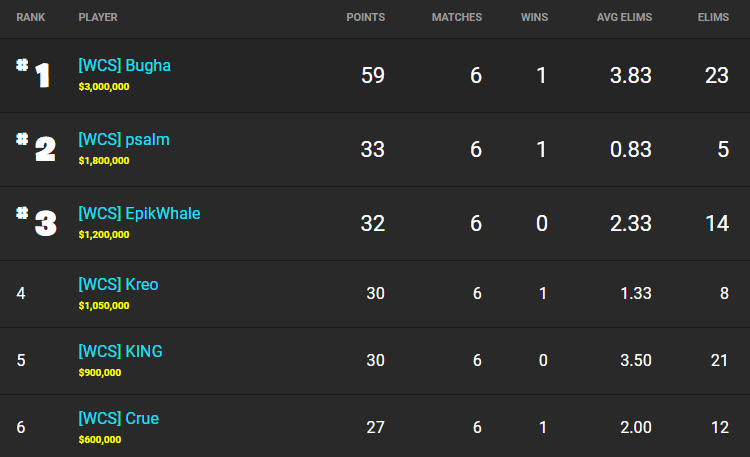 Image courtesy of FortniteTracker
So if you find yourself struggling during games, don't give up. There is always the chance that a good endgame could see you through.
But don't leave it to fate. There are plenty of things you can do to make sure you make the most of endgame scenarios. Here are some of our top recommendations for killing it during the endgame:
1. Learn to Multitask
Multitasking is something that comes intuitively to us humans. But multitasking gets exponentially harder as you juggle more and more things at the same time.
A Fortnite endgame will put you to the test and you'll quickly find out whether or not you're a good multitasker
There are many surface level tasks you'll have to flawlessly multitask during the endgame:
Managing material count
Understanding positional awareness
Hyper-vigilance of surrounding players/threats
Remembering the assets at your disposal and properly using them (think RPG, Floppers, etc.)
And so much more.
Our friend BallaTW, who happens to be one of the most respected competitive analysts in the game, recently covered this abstract in a short video
Your sensory nerves are already all over the place when competing against so many people. But doing your homework and knowing your stuff will naturally make you a calmer, better player.
Being on top of your mat count or knowing you have a grappler in slot five might just be the difference between dying early and the Victory Royale
2. Master advanced tunnelling strategies
Tunneling is one of my personal favorite mechanics to practice and analyze. The balance between material consumption and protection from the lobby's wrath is one that I can write about for hours
But we don't have hours. So here's some of the essentials:
Triangle Tunnel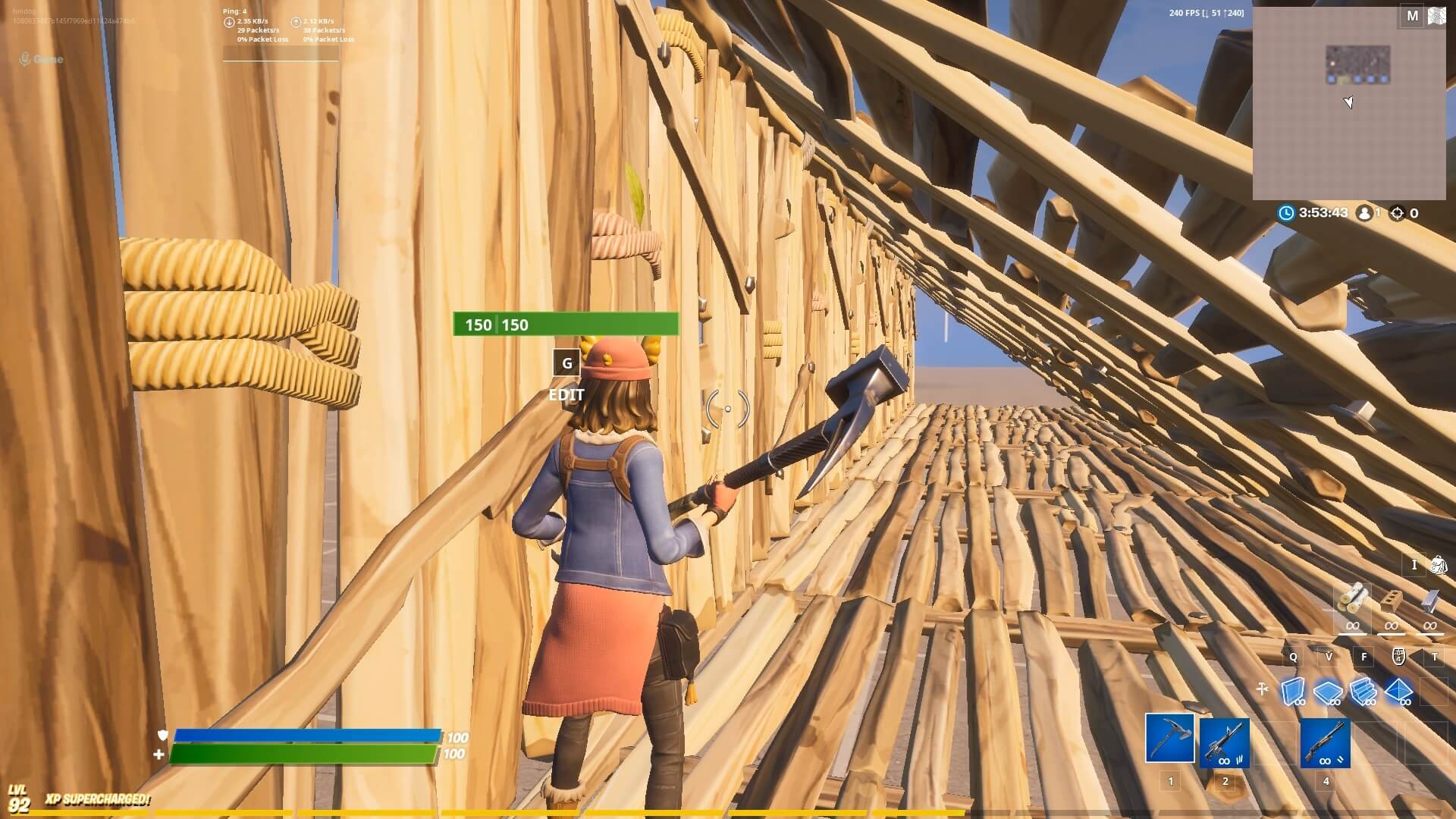 Recently taking dominance in the competitive scene, this fully protected tunnel only costs three builds per tile.
Unprotected Triangle Tunnel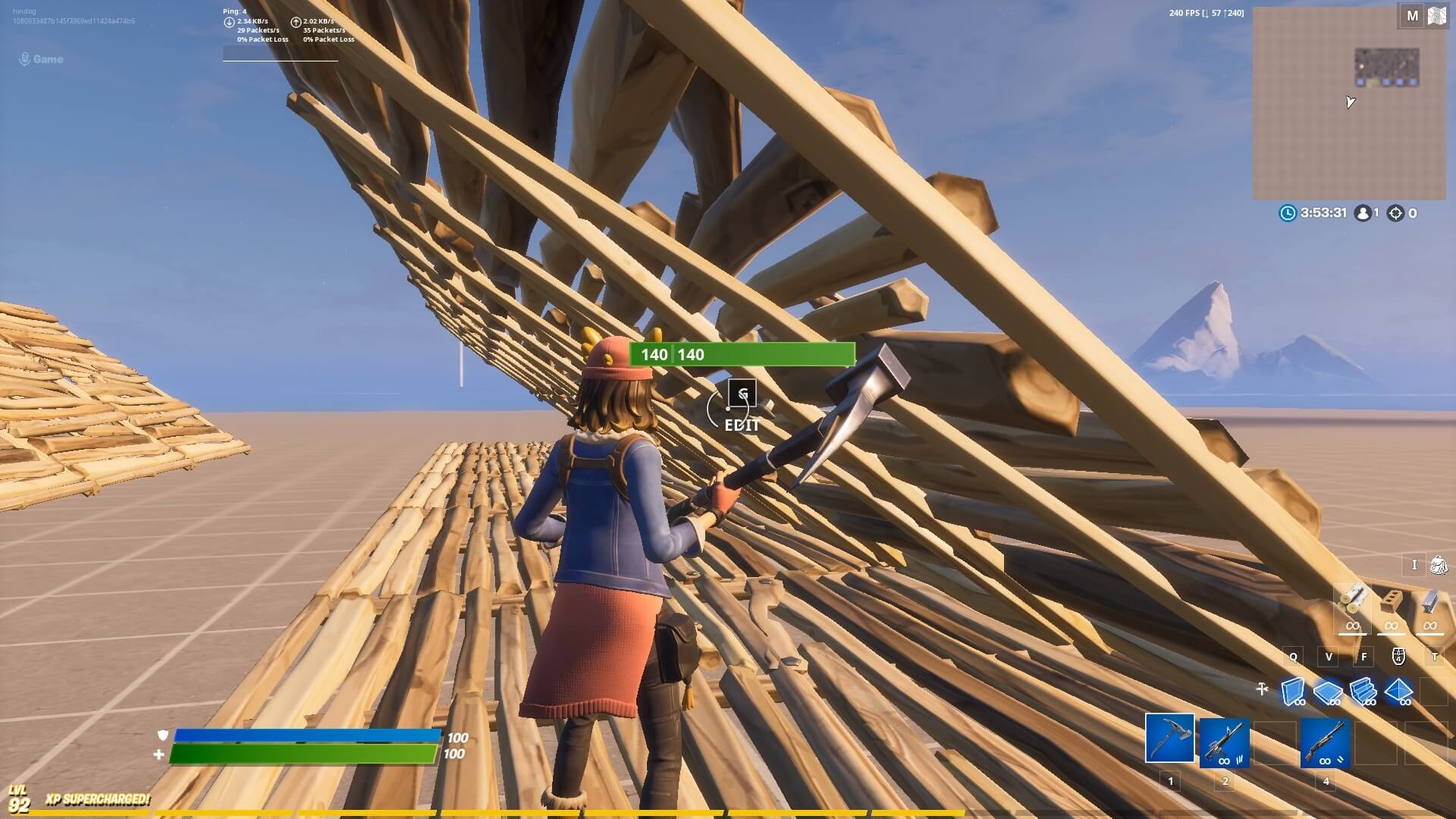 When you're tight on materials and need to catch up with a rapidly moving storm, the triangle tunnel just won't cut it.
Ditch the side wall if you're confident that you won't be attacked from that angle and enjoy the cheapest rotate of your life
Other tunnels necessary for competitive play that you should already be familiar with include:
Bizzle's Diagonal Tunnel
Ascending Tunnel
Descending Tunnel
If you aren't familiar with the aforementioned tunnels, put it on the top of your to-do list
You can also learn more about tunneling in our brand new Fortnite course (coming soon).
3. Maximize your practice
We've all heard the saying "practice makes perfect," but nobody bothered to tell you that there are two words that come beforehand. The motto should really be "*the right* practice makes perfect"
While custom "scrim" matches are a solid way to get endgame practice, it's equally important to diversify yourself and become an all-round player. Allocate some time for aim practice, box fights, and playground 1v1's
Recently, map creators evolved the game by creating "realistic" 1v1 scenarios where you and your opponent get randomized loadouts and spawn in different areas in the map.
It's my personal favorite and I suggest you check out Finest's realistic 1v1 map if you're looking to elevate your game
Map trailer:
Finest Realistic Midgame 1v1's:
Good luck!
Knowing how to traverse the endgame made Crue over $500,000 in a matter of minutes. Taking these tips seriously might just make all the difference for you as well.
If you're interested in taking your Fortnite skills to a new level, make sure to check out expert coaches who can help you improve your game!