At this point, we're halfway through qualifier stages for the Solo Fortnite Championship Series.
To keep you on top of things this weekend, we've picked out some of the most important details for you to qualify for the next stage.
Here's all the info that will give you an edge going into the final rounds of the tournament:
Consistency is Key
As with all the other Fortnite Championship Series events, there are multiple ways for you to get from open to heat stage.
First, of course, is the single qualifier pop-off performance. If you get a top 50 placement during any of the qualifier sessions, you automatically qualify for heat stages. If you're not in NAE, NAW, EU, or BR, your odds are cut in half as the top 25 qualify in each session.
The other way to qualify is through consistency. An equal amount of people will qualify through single week performances. 200 players will qualify through consistency on NAE/NAW/EU/BR and 100 players will qualify on ME/OCE/ASIA.
While Fortnite has yet to release their own series leader board, Kinch Analytics has us covered:
📊Series Leaderboards are now here: https://t.co/3tXaEgfzLu
Will be updating as the rounds unfold this weekend.
RT to get Benjy RNG

— Kinch Analytics (@KinchAnalytics) August 4, 2020
You can go through his document to see where you line up compared to the rest of the field. By the looks of things, 330 series points will qualify you on NAE/NAW/BR/EU, while you'll need closer to 500 on OCE/ME/ASIA.
Play all the sessions out regardless of whether you scuff a few games. After all, it might make the difference between qualifying for heats or not.
Play for Placement
Between the last solo cash cup structure and now, Epic have shifted the solo meta to a more placement heavy setup. Here are the current placements:
Victory Royale +3
Reach Top 2 +1
Reach Top 3 +1
Reach Top 5 +1
Reach Top 10 +1
Reach Top 15 +1
Reach Top 20 +1
Reach Top 25 +1
Reach Top 30 +1
Reach Top 40 +1
Reach Top 50 +1
Reach Top 75 +1
The 14 points associated with a Victory Royale is a huge increase to the 10 you would get previously.
As eliminations are still only worth 1 point, there's a good chance you'll have to calm down the w-key for this event if you want to place.
Have Multiple Loot Routes Planned
Tilt is an issue that every player comes across when playing Fortnite at the most competitive level. It's no secret that the solo format induces the most rage as you have no teammates to bring you out of a bad mindset. We need to prepare for the worst.
Say you decide to drop at a more aggressive spot to claim the god loot before the endgame. I like to land at Dirty Docks when I want action in the early game.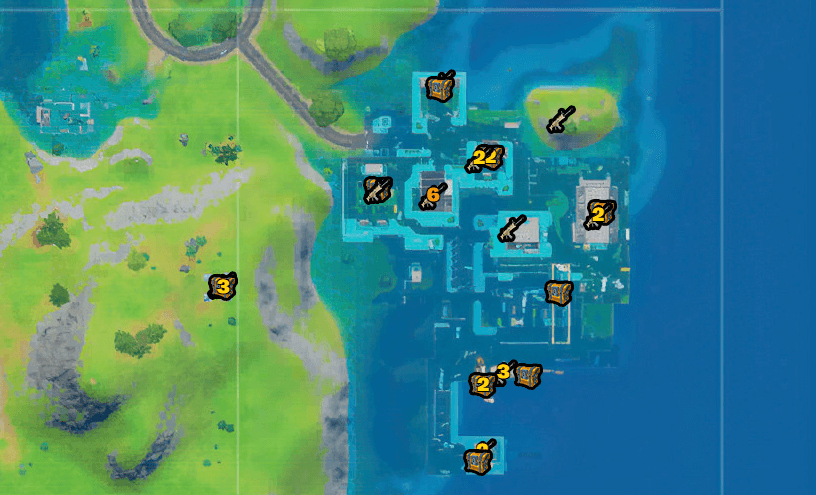 If you land at Dirty Docks and die off rip a few times, switching things up with another preplanned loot route is the only way to shake off those throwaway games. If you keep landing at the same spot that you weren't having good success with, you become less and less likely to make a big turnaround.
You might also want to watch this video which helps give a bit more detail on what to expect:
Good luck!
Follow our tips and don't succumb to the solo slump! With a bit of luck, you'll be cruising your way into a cash placement!
As always, if you're looking for some help and advice on your specific play, then consider checking out these coaches who are available to coach you specifically for the solo playlist.
Good luck!